Bluebell Wood – Pendle Heritage Centre
With Coronavirus restricting life inside, ever more people are moving to the great outdoors. The pcountryside surrounding Pendle Hill is a perfect place to enjoy.
A visit to the Pendle Heritage Centre can include a wander around the Walled Garden and Bluebell Wood before, perhaps, a walk along the Higherford Water Power Trail into the Pendle countryside or a gentler stroll through Barrowford Park.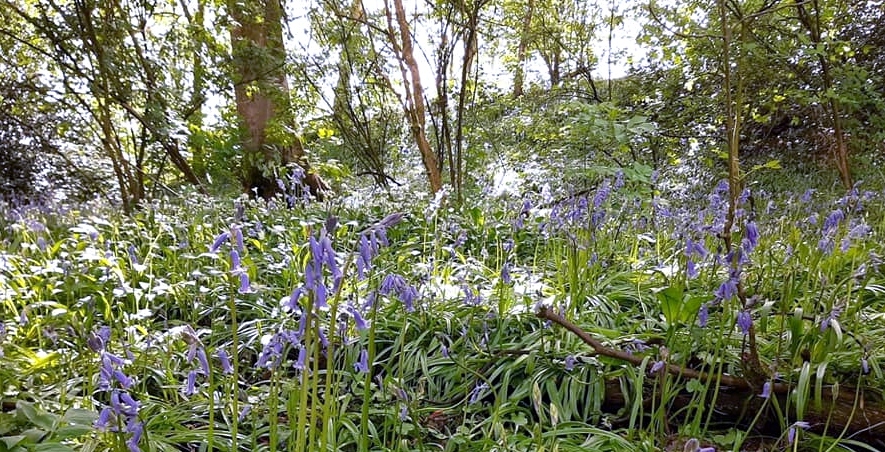 Wycoller Country Park
A short drive eastwards on the M65 lies Wycoller Country Park, a wilder place to walk but where there are car parks, a takeaway and a visitor centre. Wycoller's medieval vaccary walls, ruined hall, historic clothiers houses and ancient barns all enrich a great place for walkers. Much loved by the Brontë sisters of Haworth, Wycoller is also rich in birds and other wildlife.